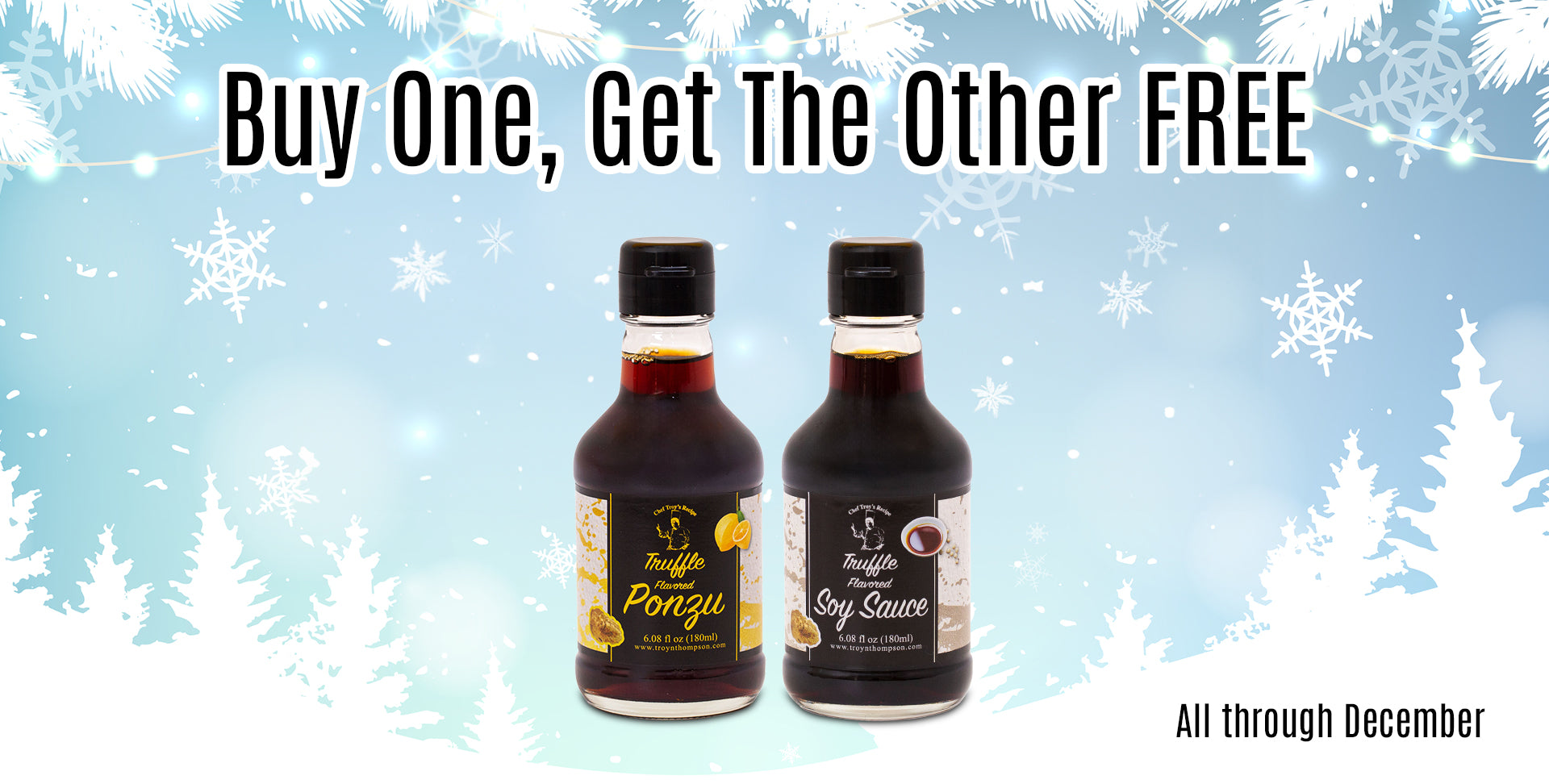 December Special Offer at Mishima Foods
December Special Offer at Mishima Foods
As the festive season comes, Mishima Foods is excited to present our valued customers with an irresistible offer to celebrate the joyous month of December. We're introducing our newly launched Truffle-Infused Delights - and what better way to share our excitement than with a special deal!

🎁 Buy One, Get The Other Free - All December Long! 🎁

In the spirit of giving, we're offering a special promotion for the entire month of December:

- BUY Truffle Flavored Ponzu and GET Truffle Flavored Soy Sauce for FREE!
- Or, BUY Truffle Flavored Soy Sauce and GET Truffle Flavored Ponzu for FREE!
It's the perfect opportunity to experience both of these luxurious flavors without missing out on either.  Don't Miss This Limited-Time Offer!